Dear St. John Paul II Parents and Friends,    
Your Booster Board welcomes you to another great year of athletics at St. John Paul II Catholic  High School – home of the Panthers!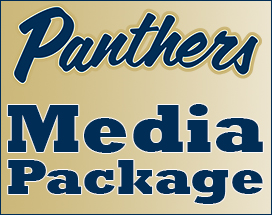 We encourage  all parents, alumni and friends of St. John Paul II Athletics to support our teams by purchasing a membership.  Additionally, we encourage you to share the information concerning our media opportunities with anyone who might be interested in supporting SJPII Athletics through purchasing a Panther Media Package.  It is a wonderful advertising opportunity and helps all of our teams have the equipment and training to be their best!
BECOME A  BOOSTER!     Membership dues cover the entry fee for all home games (all sports) played on campus. (Florida High School Athletic Association (FHSAA) guidelines require a separate fee for ALL District and Regional play.) Booster club membership also covers the $100 per sport (max of $200) participation fee for our athletes.
Complete the SJPII Booster Club Membership Form and return it with your check to the front office or at the entry gate for at any home game.
Available membership levels include indicated number of passes for all home games, excluding District and Regional games:
BLUE:        $100.00     2 entry passes & 2 shirts
GOLD:       $200.00     4 entry passes & 4 shirts
Entry fees for  home games, without a booster membership card:
Adult Price:   $5.00 per person
Children 10 and under:  $3.00 per person
BOOSTER  BOARD       Officers serve  two years and are elected on a rotating basis, with annual elections each  April.  Monthly Board meetings are open  to all parents and members.  Scheduled meetings are posted on the school calendar, found at www.sjpiichs.org.
FUNDRAISERS       The Boosters  serve the Panther athletes throughout the year with fundraisers to cover team  expenses such as uniforms, equipment, tournament fees (partial), transportation  and facilities improvements.
Booster Club Events are our Annual Golf Tournament, Meat Sale,  50/50 raffles at HOME events, and John Paul II Spirit items sold throughout  the year.
Come join us to cheer on our beloved PANTHERS!
In Panther Pride,
Booster Club Board
Booster Club  Contacts
Booster Board
President: Tate O'Connor
Vice President:  Brad Copenhaver
Treasurer:  Donna Moran
Secretary: Jennifer Whittaker
Athletic Director:Ed Hill